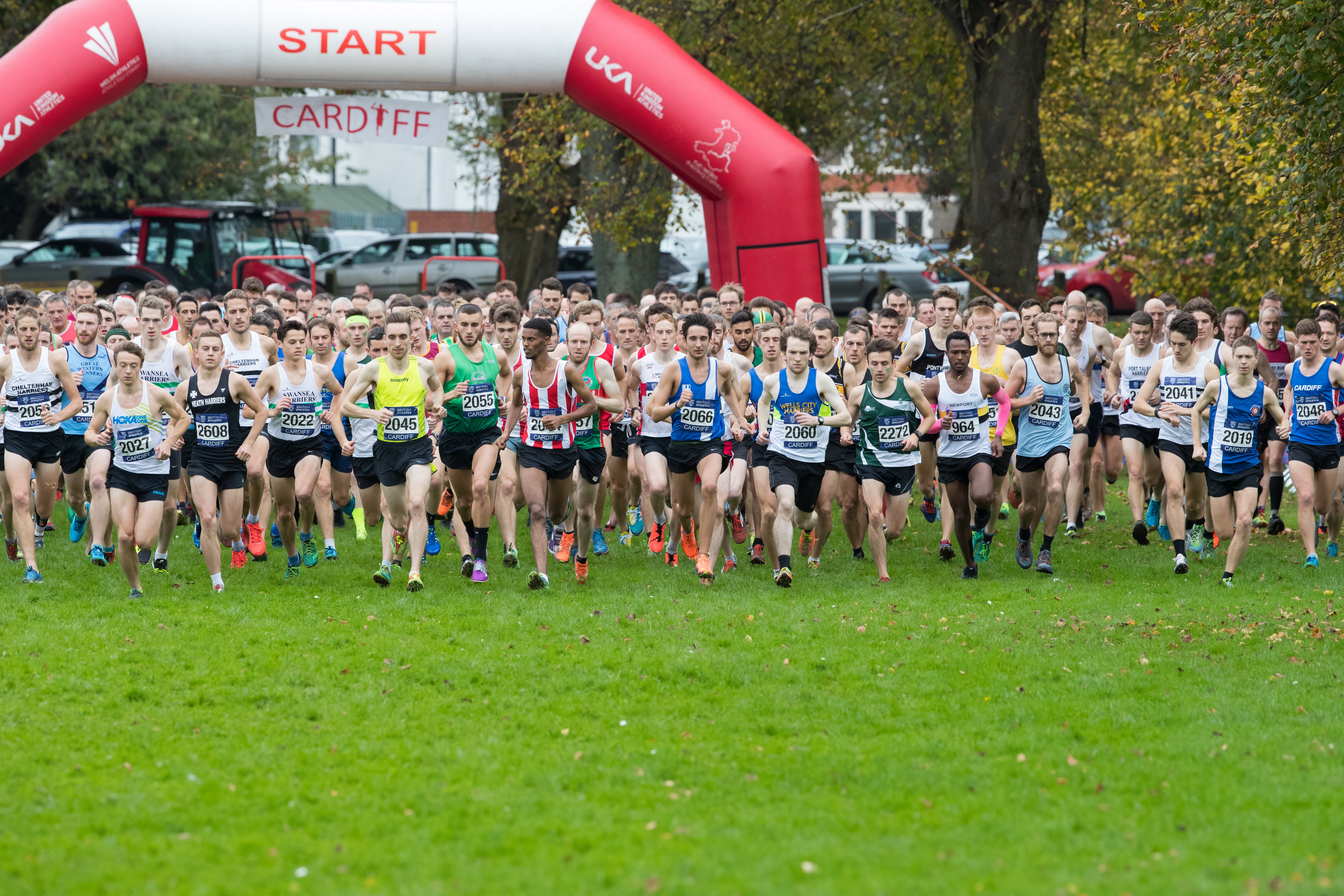 The cross country season kicks off this weekend as British and European athletes battle it out for the first time this winter at the Cardiff Cross Challenge. The meet is the first of five fixtures in the British Athletics Cross Challenge Series, as well as the opening event of the John Collins Gwent Cross Country League.
Kate Avery, Jess Judd, Adam Hickey and Mahamed Mahamed are among the leading entries for Saturday's event, with a strong Welsh contingent also likely to contend through the likes of Charlie Hulson, Beth Kidger and Stevie Stockton.
The Senior Women's race looks set to be one of the most competitive in recent history, with Jess Judd in fine form after running the second fastest leg at the National Road Relay Championships in Birmingham last weekend.  Another star set for the start line is multiple European Cross Country medallist Kate Avery. The 27 year-old, who ended the track season with a 1500m lifetime best of 4:15.42, has worked her way back to race fitness in 2018 and will possibly start as the favourite in Cardiff.
Running the fastest leg last week at the National Road Relays was Emily Hosker-Thornhill, who, along with club mate Louise Small are among the leading entries for Saturday's 6.4km race. 2013 European Cross Country Champion, Sophie Duarte, Belgium's Imana Truyers and British Olympian Kate Reed are also likely to be contenders for the Senior Women's title on Saturday. Welsh athletes Beth Kidger and Stevie Stockton will be hopeful of strong performances, whilst Irish Olympian Sara Treacy and Scottish Champion Mhairi MacLennan are other notable domestic entries. 
The likely favourite for the Senior Men's title will be Southampton athlete Mahamed Mahamed, who'll look to go one better than last year's race where he finished second behind Sam Stabler.  On Saturday, he faces a top line-up that includes reigning English National Cross Country Champion Adam Hickey, and 2015 and 2016 English Cross Country Champions Charlie Hulson and Jonny Hay. Other notable domestic entries include Aldershot's Ellis Cross and Cambridge & Coleridge's Jack Gray. 
Leading entries in the junior races include Cardiff's Jake Heyward, who'll face a great battle with Wrexham's Matt Willis in the Junior Men's race. Heyward is the reigning U20 men's Cross Challenge series champion. The Junior women's race looks set to be a battle between Swansea's Cari Hughes and Herts Phoenix's Khahisa Mhlanga, who finished as runner-up in the U20 women's Cross Challenge standings last year.
The action gets underway at 11:30 am with the Under 11 Girls race and concludes with the men's 9.6km race at 2:55 pm.
A full timetable can be found here