Wrexham's Matt Willis recently returned from the World Triathlon Championships on Australia's Gold Coast, where he finished in a creditable 18th place and was part of Great Britain's bronze medal winning team relay squad. The English Schools Cross-Country Champion will now turn his attentions back to running ahead of Saturday's Cardiff Cross Challenge, an event where he finished 2nd in the Junior Men's race in 2017. We spoke with the Wrexham athlete ahead of the weekend: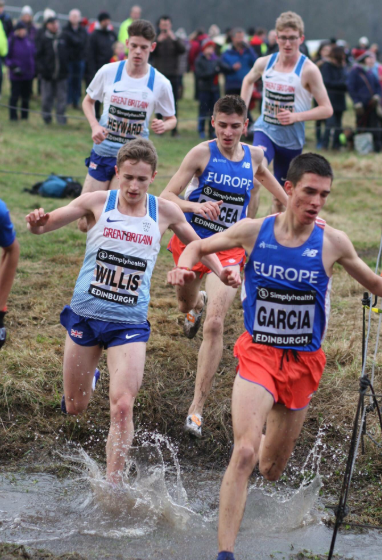 CXC: First off Matt, how much are you looking forward to returning to the Cardiff Cross Challenge, especially after your performance here last year? 
MW: "I am very much looking forward to opening my cross-country season in Cardiff. It was a brilliant event last year and undoubtedly will be this year too"
CXC: 2018 was another successful year for you, how do you reflect on your performances across the year? 
MW: "2018 has been great, I've managed to keep injuries at bay which has allowed me to reach a much higher standard of racing. I was grateful to win the award for Welsh Junior Endurance Athlete of the Year last week, because it means my hard work hasn't gone unnoticed. Athletics can be a bumpy road at times so it's nice to be recognised when things are going well."
CXC: Along with being a talented runner, you also represent Great Britain in Triathlon, do you find it difficult to combine training for both events? 
MW: "Time-wise it's always been a matter of staying organised otherwise training could get out of control. Other than that, I think the cross-nature of my training is really beneficial, not only for my aerobic fitness but mentally too. I love the variety that comes with being a triathlete and the ability to keep fit in the event of an injury in one of the disciplines"
CXC: Finally, what are your expectations for Saturday's race and goals for the winter season ahead?
MW: "As it's the season opener, I've set no specific expectations. At this point in the season I think it's important to settle back into training and racing without the stresses of times, but also keeping one eye open to any weaknesses I may encounter in the first few races. That being said, I am looking forward to toeing the line with fellow Welsh athlete Jake Heyward and seeing what I can do. In terms of the rest of the season,  I hope to qualify to represent Great Britain at the European and World Junior Cross-Country Championships"