We are exciting to be hosting an Elite Cross Country Mile for the first time in Cardiff this year!
The race will follow the same course as the general race and is hoping to boast a strong field of elite middle distance athletes from across the UK.
The race also precedes the European short course trials in Liverpool just 2 weeks later – A great chance for the elites to prepare or simply enjoy a new exciting concept!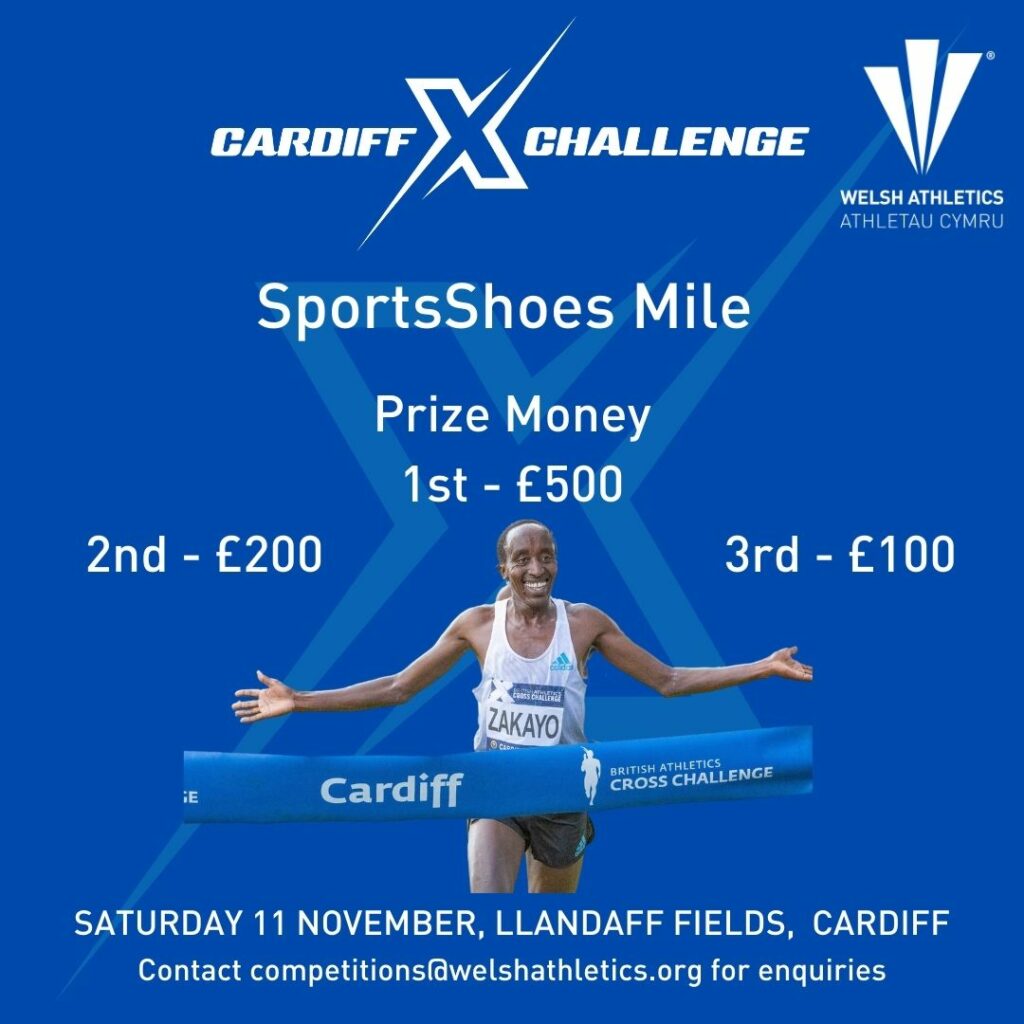 Entry Standards (men/women):
800m – 1:52/2:11
1500m – 3:50/4:30
3000m – 8:14/9:40
If you wish to be considered please email – competitions@welshathletics.org