The Cardiff Cross Challenge takes place at Llandaff Fields on Saturday and will hold a World Athletics Cross Country Tour Gold Label for the first time.
The event will again start British Athletics Cross Challenge Series and will host the first fixture in the local John H Collins Gwent Cross Country League.
Welsh Athletics CEO James Williams commented on the prestigious World Athletics accolade saying;
We are absolutely delighted that for the first time, the Cardiff Cross Challenge is part of the World Athletics Cross Country Tour, joining Northern Ireland as the only races in the United Kingdom on the tour".
Charlotte Arter was the winner of the women's race when it was last held back in 2019. The Cardiff athlete will return to race over 6,400m along with the runner up, training partner Jenny Nesbit and 2014 European Cross Country Championships Silver medalist, Kate Avery.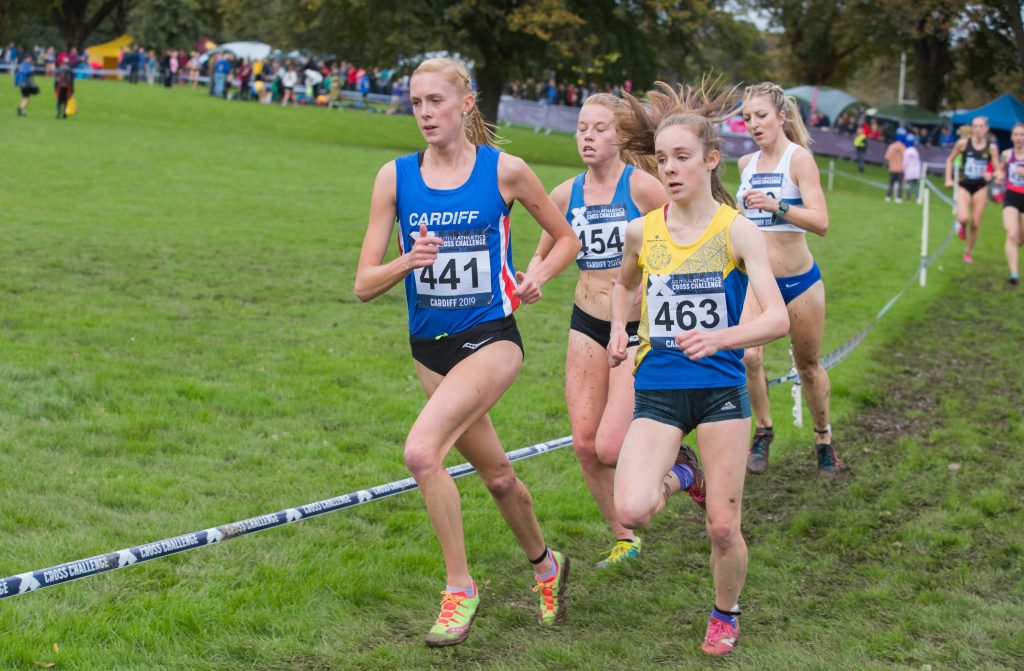 Arter has prepared for the season opener with a Welsh record of 15:25 for 5km in Vienna while 2019 Inter-Counties Cross Country Champion Nesbitt has been fine tuning her winter preparations at altitude in Font Romeu.
Avery is also no stranger to Cardiff having finished second to Anna Moller in 2018 and ahead of Olympian Jess Judd on that occasion.
Izzy Fry is another athlete choosing to start their winter campaign in the Welsh Capital and has previously finished as the runner up at the English National and at the Liverpool Cross Challenge. .
Jess Gibbon was fourth in Cardiff last time, improving to second at the season finale in Loughborough and along with former Inter-Counties Champion Cari Hughes, Scottish athlete Mhairi Maclennan, Aldershot's Philippa Bowden, Hannah Irwin and Imogen Wood will add further class to a strong women's field.
The men's race will be just as classy with Jake Smith hoping to turn his road running pedigree as the UK's third fastest in history over half marathon to cross country form over 9,600m in order to overcome the challenge from Ethiopia's Omar Ahmed and Kadar Omar, from Tokyo Olympian Zak Seddon and from Swansea man, Dewi Griffiths.
Smith is thought to be in great shape following a win at the Vitality Big Half in late August and a fourth place finish at the Great North Run in September. Griffiths is returning to fitness gradually but is a formidable Cross County performer with seven Welsh titles and a UK Inter-Counties title to his credit.
Hugo Milner led his Derby AC team home, ahead of the competition on the first leg of the ERRA National Autumn Road Relays last weekend and has a 28:36 best for 10,000m. Jack Gray is also a sub 29 minute performer and will lead a strong Cambridge & Coleridge contingent.
Zakariya Mahamed won the English National Championships in Nottingham last March as an U20 but will debut in the senior men's category in Cardiff. Jordan Rowe, Luke Prior and James Hunt will also be hoping to feature with the latter returning to fitness with regular racing.
Megan Keith will be a strong favourite in the U20 Women's race, competing here as the current Uk Inter-Counties Champion and the overall Cross Challenge Series winner from 2019 / 2020. Alice Garner joined Keith in the team for the European Championships in Tallin this Summer and will be one of the most likely to provide competition for her on Saturday.
Flynn Jennings stormed to victory in the U17 race in his last Cardiff outing and will compete in the U20 men's race this time. Hamish Reilly was on the podium in Loughborough in March 2020 in the U17 Men's race and like Jennings, will compete over 6,400m instead this time.
Osian Perrin will carry Welsh hopes after claiming a first Great Britain & Northern Ireland vest in the summer, finishing fifth at the European U20 Championships in Estonia and ending the season at the top of the UK rankings over 5,000m.
Henry Sheffield in the U15 Boys race and Kiya Dee in the U17 Women's race are two further winners from the 2019 edition that will be in action this weekend.
Action in Cardiff starts at 11:30 and culminates with the Senior Men's race at 14:50