We take the opportunity to look back at some memorable moments in the history of the British Athletics Cardiff Cross Challenge.
This is also a chance to see some of the top British Athletes in action in Cardiff when they were a little bit younger.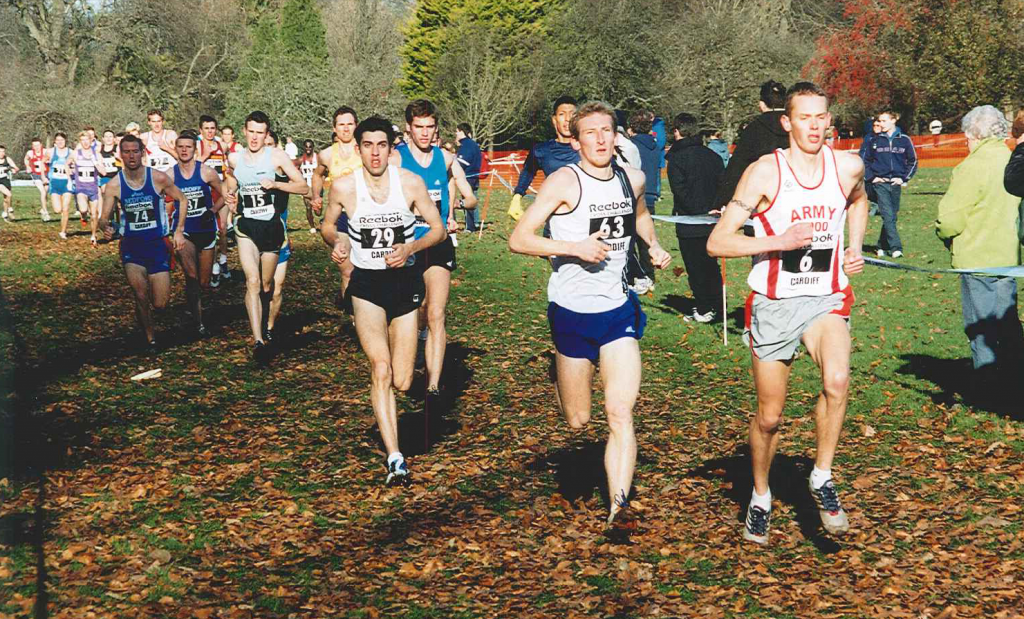 Olympians Scott Overall (63) and Nick McCormick (Blue vest) in action at the Cardiff Cross Challenge (year unknown).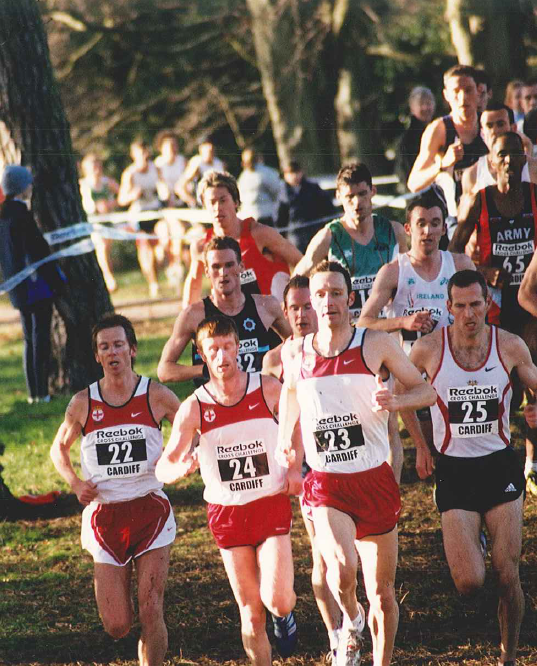 Glyn Tromans (22), Rob Whalley (23) and eventual winner Peter Riley (24) pictured in Cardiff action at the 2005 (Cardiff, European City of Sport) edition of the race.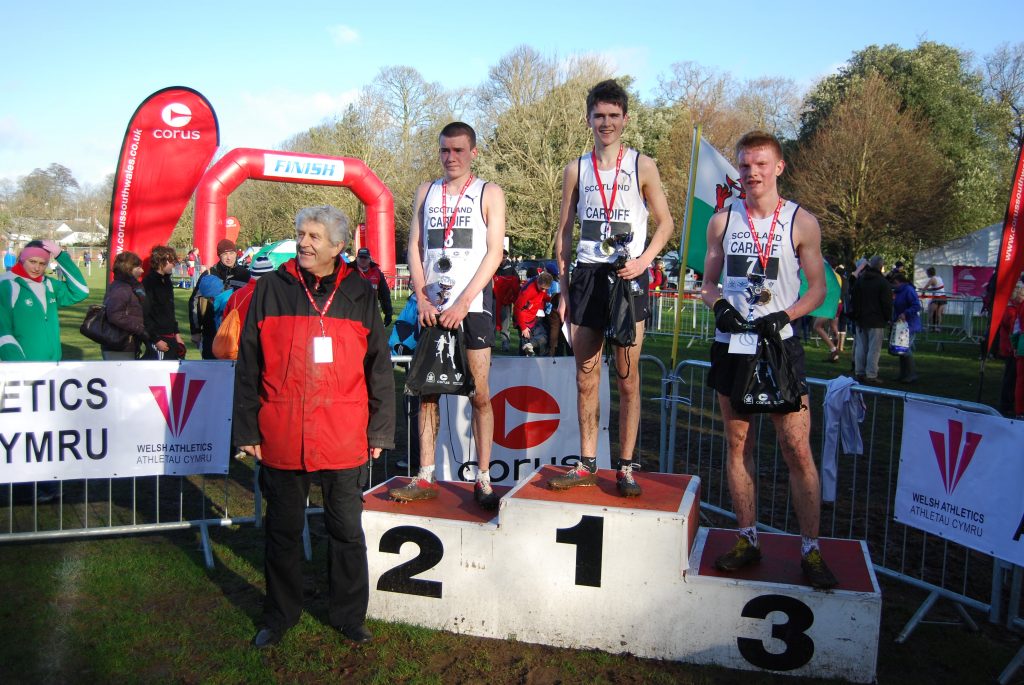 Callum Hawkins (9) was the winner of our U20 men's race in 2009, also claiming Celtic International honours. Pictured claiming his prize, presented by former First Minister of Wales Rhodri Morgan.

Hawkins has since gone to become the second fastest British Athlete of all-time behind Mo Farah with a time of 60:00. Hawkins has also twice finished an agonising fourth at the IAAF World Championships Marathon (2017, 2019).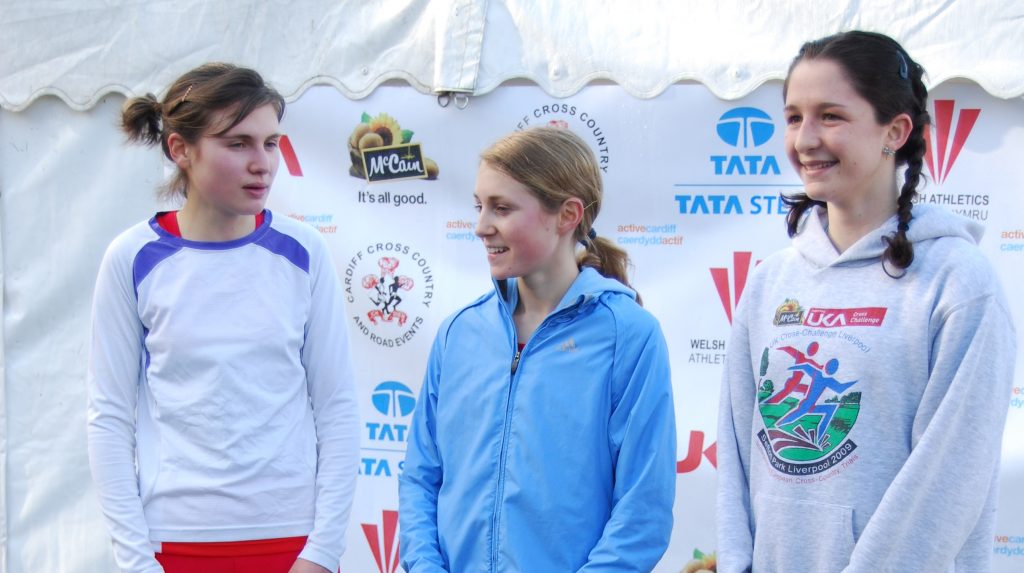 Natasha Cockram (blue Top) was fourth in our 2010 U20 girl's race.
The Welsh Athlete is now our Welsh Record Holder for Marathon with a time of 2:30.50 and claimed an impressive British Title at the 40th edition of the Virgin Money London Marathon last weekend.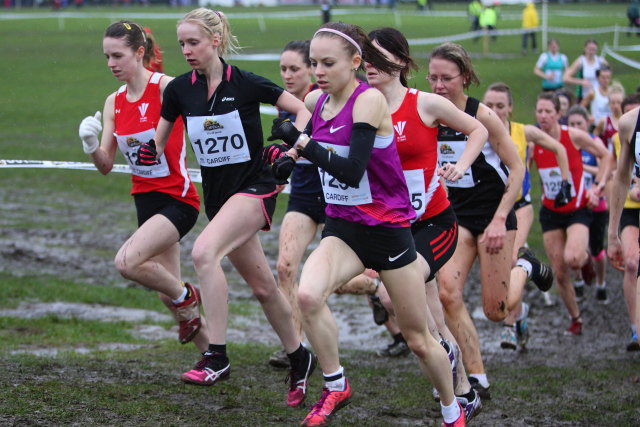 Charlotte Purdue (Purple Vest) stormed to a senior women's title in 2011 ahead of the future European Cross Country Champion Gemma Steel (1270).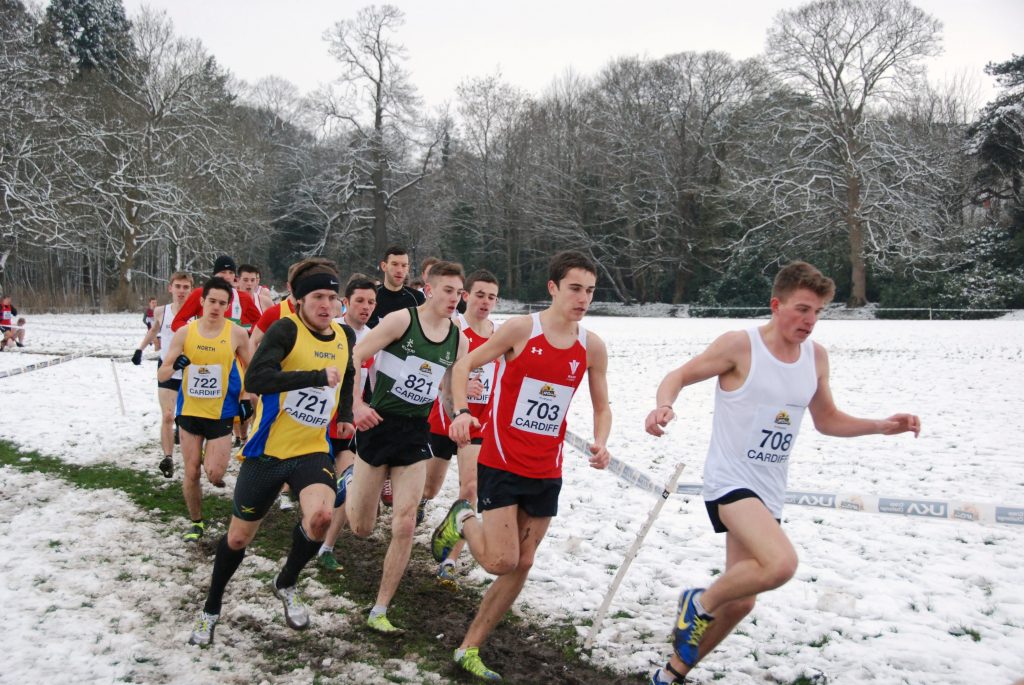 Talented Scotsman Andrew Butchart (708) pictured in action in 2013. We were very grateful to all the athletes that managed to travel to Cardiff despite the snow.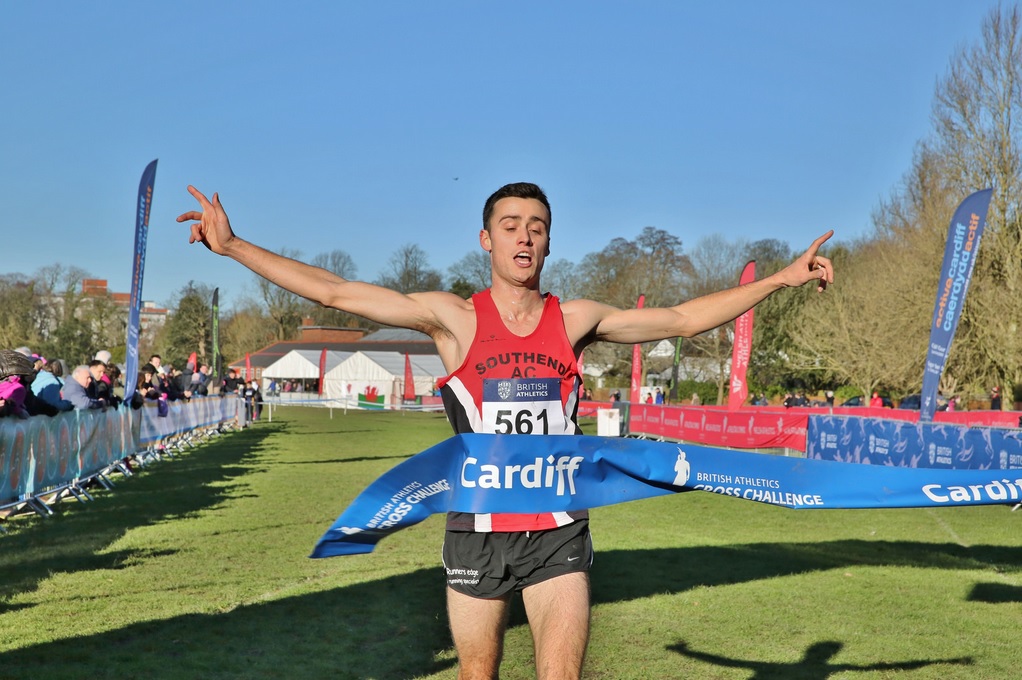 Adam Hickey pictured retaining his title in 2015. The Southend AC Athlete would next claim the English National Title at Parliament Hill in 2018.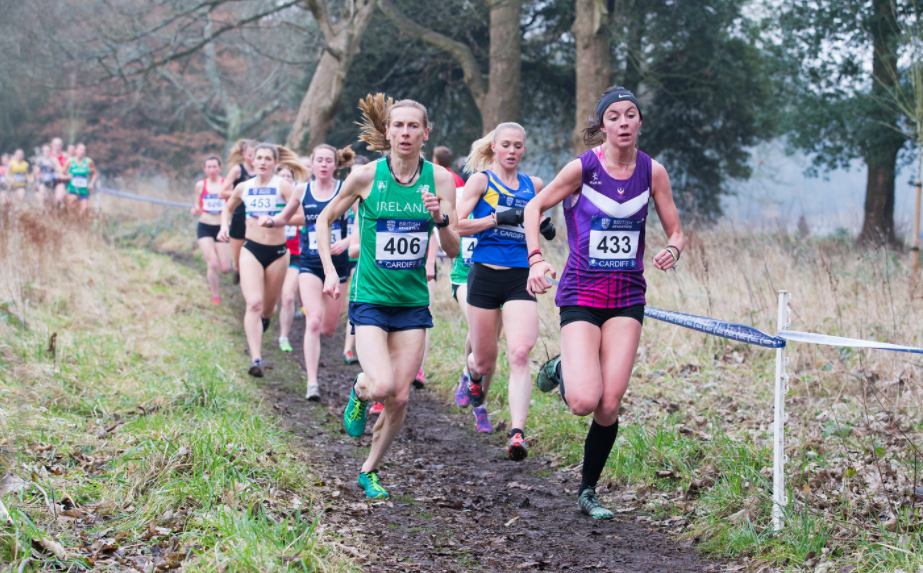 Another edition of the Celtic International. Jess Judd (433) was the outright winner in the senior women's race. Flanked here by Ireland's Maria McCambridge (406).
This was Judd's first of two victories in Cardiff in 2017 as the race hosted a second edition following a move from January to October.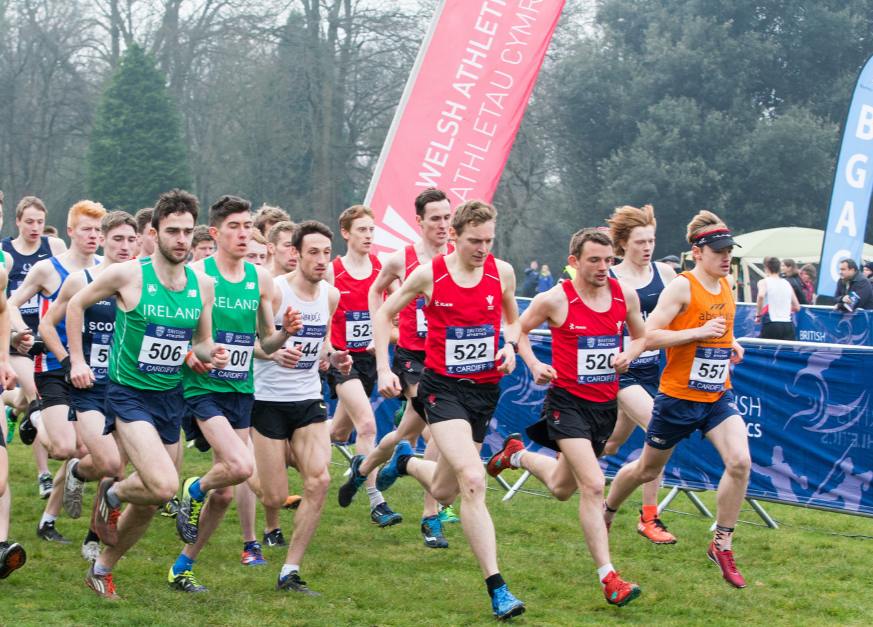 The January 2017 men's race witnessed Welsh domination with Dewi Griffiths (520) proving a popular winner, followed home by fellow Swansea Harrier Kris Jones (522).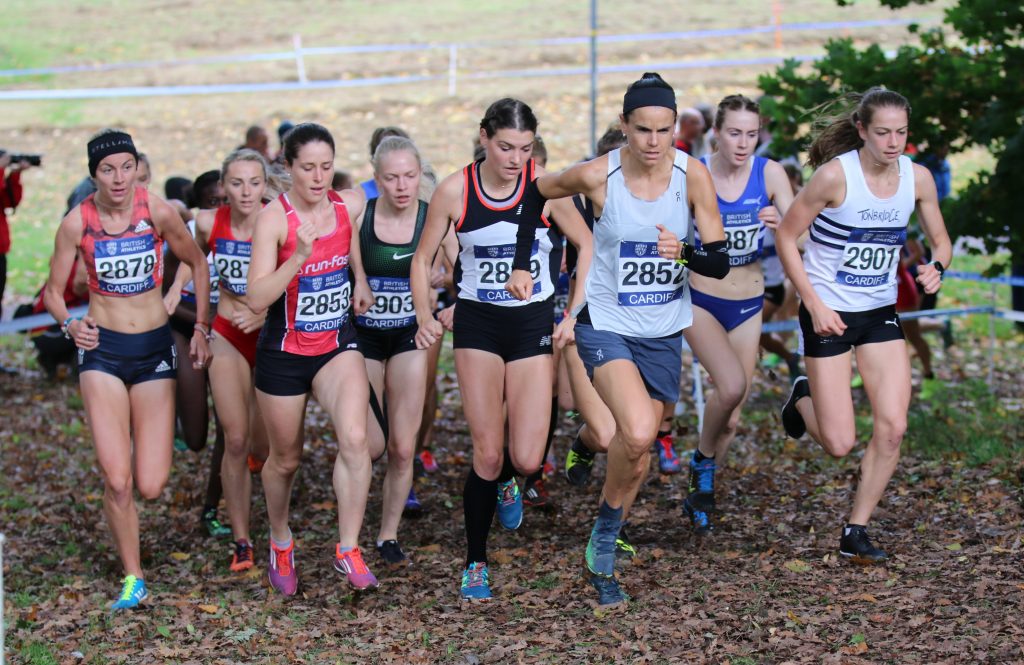 2018 was a special year for the Cardiff Cross Challenge as we brought some of the top European Athletes to the race to give the British Athletes a higher level of competition.
The race included Eventual winner Danish Athlete Anna Moller and 2015 European Cross Country Champion, Sophie Duarte (2852).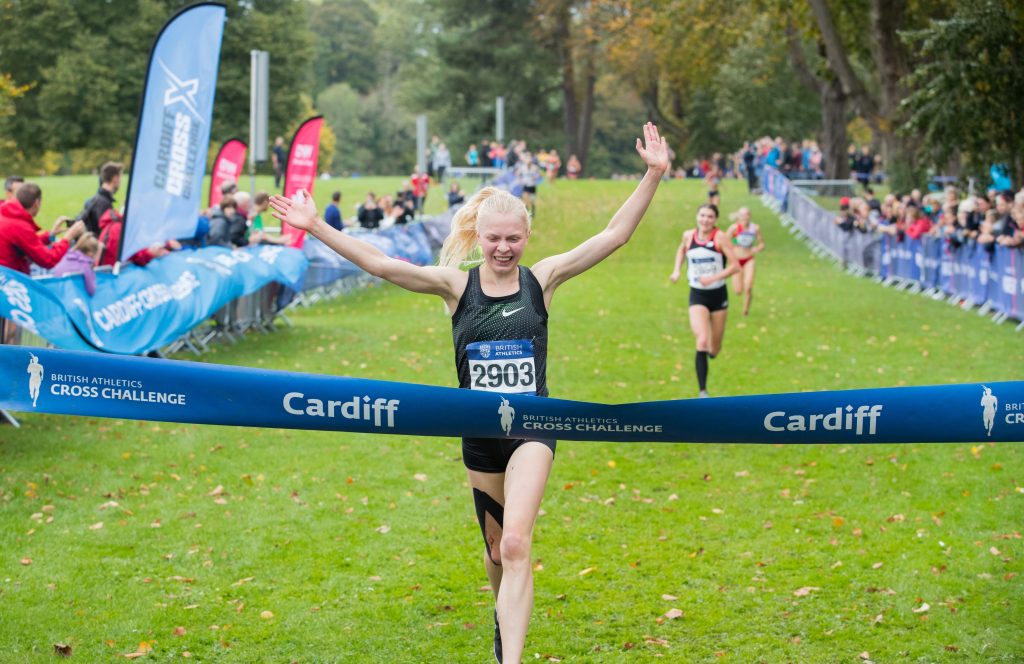 Anna Moller was an impressive winner, going on to take the U23 title at the Spar European Championships that December.