500 runners have booked their place in Saturday's Cardiff Cross Challenge to kick off their Cross Country season in style. There's a strong home contingent of Welsh athletes who'll hope to make home advantage count.
Charlie Hulson (Liverpool) will look to defend his title from last year fresh from a big sub -65 minute PB in the Cardiff Half last weekend. He'll have local competition from Ieuan Thomas (Cardiff) and Jon Hopkins (Swansea) and Englishman Sam Stabler (Wreake & Soar Valley) will look to take the title out of Wales.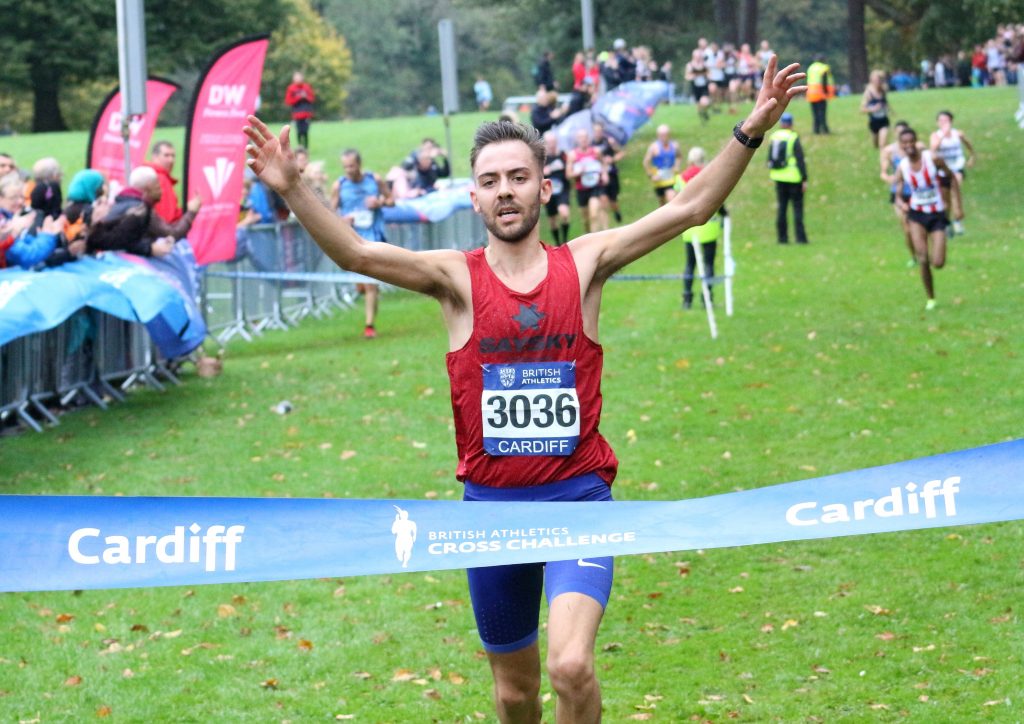 Cardiff Athletics Trio, Charlotte Arter, Jenny Nesbitt & Clara Evans – all part of the winning team at the National 6-stage relays last weekend will contest the senior women's title.
First races – Under 11s – start at 11.30 am, with a full programme rounding off with the Senior and Masters Men's race at 14.50pm.